International Extreme Couples Sex Machine
International Extreme Couples Sex Machine
When you're looking for a travel-friendly sex machine that can operate on electric current in the world, the Fetish Fantasy Series International Portable Sex Machine is the perfect choice for instant satisfaction! Unlike bigger and bulkier electric fuck machines, this portable sex simulator easily fits in your suitcase and features a universal power adapter to safely support multi-standard voltages in nearly every country. With a built-in surge protector, the global converter allows you to enjoy a powerful and portable plug-in performance anywhere in the world!

Don't let its size fool you—this is the ultimate portable state-of-the-art sex machine built to perform! At a mere 9.5-inches long and weighing only 3 pounds, this piston-powered sex machine features 4 super-strong suction cups, 2 interchangeable phthalate-free dildos, 2 adjustable velcro foot, and hand stirrups, a convenient carrying handle, and a powerful USB-powered plug-in vibrator that doubles as the machine's controller. 
This compact thrusting unit features a built-in US power cord and includes a universal power adapter that makes the machine compatible in, but not limited to, Europe, UK, China, Japan, Mexico, South America, and Australia. The Sex Machine operates on 100–240V, and by choosing different prong variations on the universal adapter, your portable sex machine will easily adapt to any country's voltage requirements. 
The smooth, rhythmic thrusting of the high-powered piston-driven shaft is programmed to hit the right spot every time! Unlike any other sex machine on the market, the International Portable Sex Machine features a pair of adjustable velcro foot stirrups, allowing the user's feet to bring the sex machine closer to their body for the most intense, hands-free stimulation ever imagined. But this incredible sex machine isn't just a fancy footsy-fucker – the versatile device features 4 suction cups and a travel handle that will give users endless pleasure possibilities!
The USB-powered plug-in vibe is a two-in-one accessory that combines external stimulation with precision controls. The cleverly curved vibe doesn't just vibrate– it doubles as the multi-speed controller for the sex machine's adjustable thrusting action. Choose a speed on the vibe's dial that's right for you and let the machine's powerful thrusts whisk you away! The unit's super-strong suction cups stick to nearly any flat surface – floors, tables, chairs, countertops, walls, or tiles. Use the machine alone or with a partner and let your imagination explore new positions you never thought were possible!
Includes: 
Leather travel bag
Moist Body Lotion Keychain
Free samples of Moist Body Lotion and Refresh Toy Cleaner
Feather tickler and Satin Love Mask.
Two phthalate-free TPR dildos
Forbidden Apple leading the way in sex toys in Canada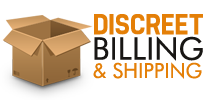 PD3651-23

Reviews